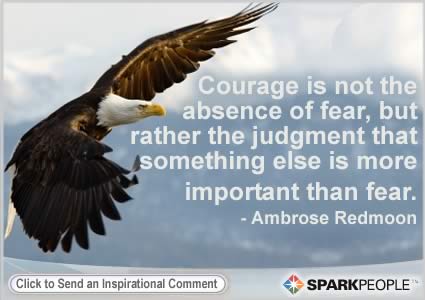 I used to HATE! Running.. VERY MUCH! I never thought I would ever like it or WANT to do it.
I have HUGE admiration for any one who runs or has run a marathon! That IS AN AWESOME FEET!
But thew my CrossFit training I came across Pose
and that has made a HUGE difference.. My joints used to hurt
and I felt very fatigues right away. Like I was pushing threw a wall the whole time.
NOW ... I run with much more efficiency and easy...
Would you rather push your body forward over and over again
OR would you rather just lift your foot?
For me this was a pivotal thought and just like dominoes..
everything is falling into place and each run gets easier and my
endurance just keeps growing! I LOVE IT!